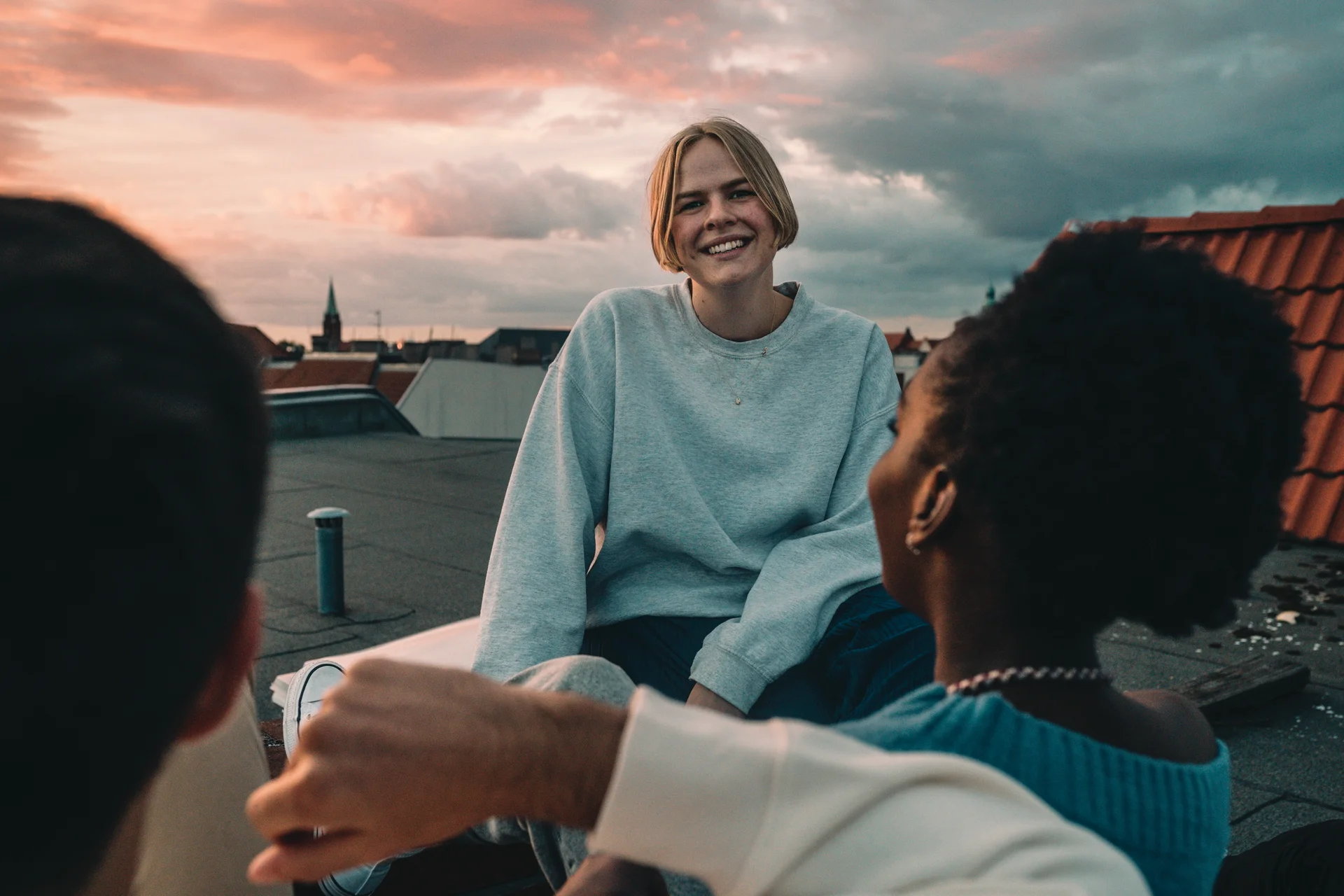 Diversity, Equity & Inclusion and Wellbeing
At Convatec, our colleagues represent multiple nationalities as well as many cultures, religions, races, sexual orientations, backgrounds and beliefs. We recognise that we will only grow together and improve care if we harness the power of our differences and encourage diverse thinking. Our colleagues should feel included, valued and respected – not just because it's the right thing to do, but because people are the best version of themselves when they feel they are being treated fairly and respectfully.

See this overview for more information on Our approach to DE&I and Wellbeing. Our Gender Pay Gap statement is found here.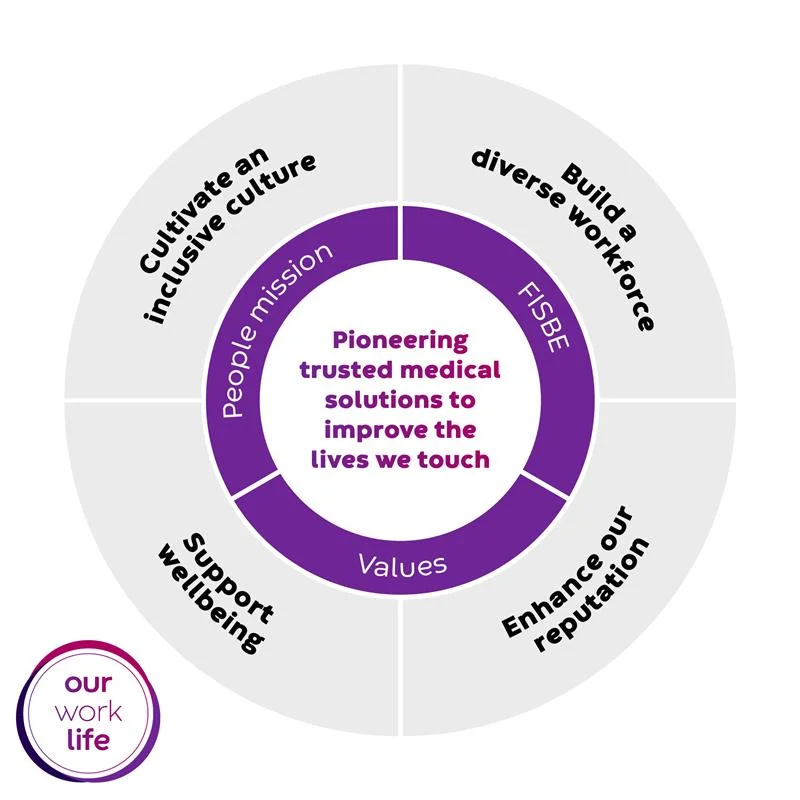 At Convatec, we align our programmes to four DE&I and Wellbeing commitments:
Cultivate an inclusive culture for our colleagues
by developing leaders, improving performance and equal opportunities, and making our employees' voices heard.
Build a diverse workforce with greater gender and ethnic diversity across our leadership
by strengthening our approach to talent acquisition, progression and employee networks.
Support wellbeing as a priority for colleagues and the wellbeing of others
by sustaining our focus on ways of working, workplace culture, environment, health and safety and employee recognition.
Enhance our reputation through leveraging our scale, partnerships and programmes
that build pride within Convatec, encourage positive change beyond our organisation and strengthen our Environmental, Social and Governance (ESG) reporting.
Improving DE&I and Wellbeing is a journey and we still have a way to go. We are proud of what we have achieved so far and are committed to taking action in line with our strategic framework so that Convatec is a place where everyone can thrive.
Our actions so far
Listened actively to the voices of our employees – including more than 3,000 colleagues through surveys and focus groups – to guide our DE&I and Wellbeing journey
Established monitoring of key employee diversity metrics through our HR systems and made the annual review of our diversity profile a priority for the Board
Increased promotion rates of women overall (now higher than men) and increased female representation in both our Board and CELT membership to 30%, and to 34% in our senior management team
Continued to close the Gender Pay Gap (UK) from 13.2% in 2020 to 8.6% in 2021 (measured by mean average hourly rate of pay)
Established three successful and growing ERGs, with total membership now around 400
Stepped up the emphasis on DE&I in our recruitment practices – launching a new careers website, advertising positions through more diverse channels and expanding outreach work with universities
Introduced successful wellbeing initiatives, including new guidelines for hybrid and flexible working, Focus Fridays, global Champion Awards and Convatec Day (coinciding with World Mental Health Day)
What we will do
Our commitments from 2022–2025:
Improve diverse representation. Our targets for 2022/23 include increasing women in leadership to 35% and increasing ethnic and racial diversity in customer-facing roles by 30%. Our longer-term goal is to achieve greater than 40% female representation in senior management by 2025
Continue building a more racially and ethnically diverse workforce, equally focusing on creating employment opportunities for people with disabilities
Strengthen our culture by building more inclusive leadership capabilities, ensuring consistent offering for pay structure, benefits and work flexibility for all types of employees, while continuing active mentorship and sponsorship of diverse talent
Advance talent acquisition practices to better recruit, hire and retain diverse talent
Actively engage with diverse talent to enhance retention
Enhance diversity reporting and goals to include ethnically diverse talent outside of the US
Continue to elevate our focus on wellbeing, resilience and the societal role of our workforce, creating a compelling employee value proposition as a great place to work
Measure progress over time, including scoping what systems, policy and procedural changes will be required to bring our commitments to life
Strengthen our ERGs further and expand their global reach
More in Sustainability